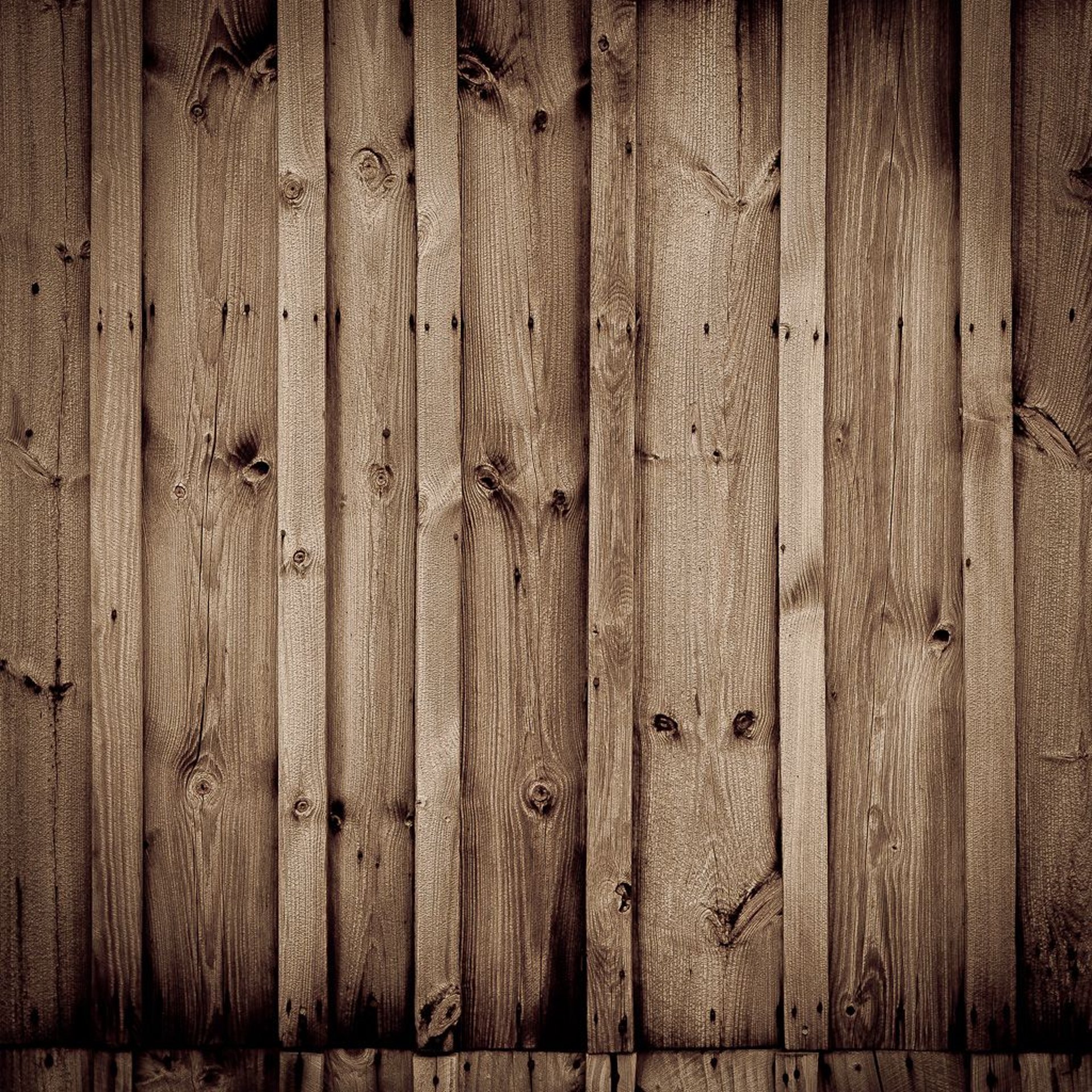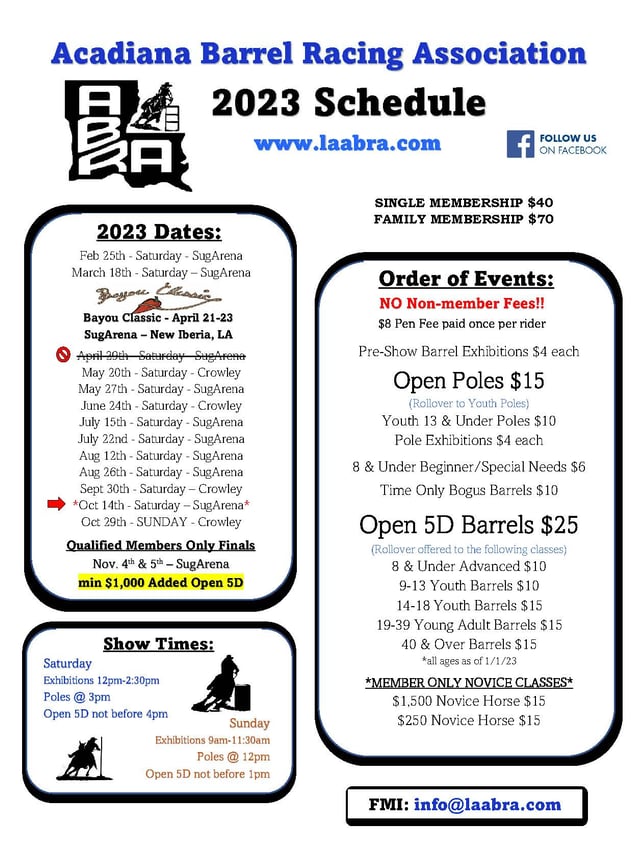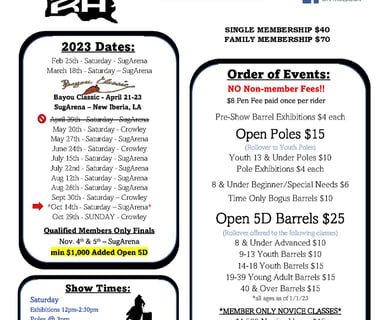 2023 SHOW TIMES
Saturday Show TImes
Exhibition Barrels 12pm-2:30pm
Exhibition Poles 2:45 pm
Poles Start @ 3pm
Barrels not to start before 4pm
Sunday Show TImes
Exhibition Barrels 9am-11:30am
Exhibition Poles 11:45 am
Poles Start @ 12pm
Barrels not to start before 1pm
In order to be in the 1st draw, you will have to enter online by 10am on the Satuerday before each show.
Entries also taken at the show - no late fee. Entries accepted for the Open 5D until rider #50.
Entries accepted for all other class until the first rider in each class.
Follow us on Facebook: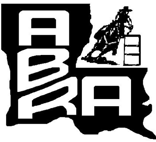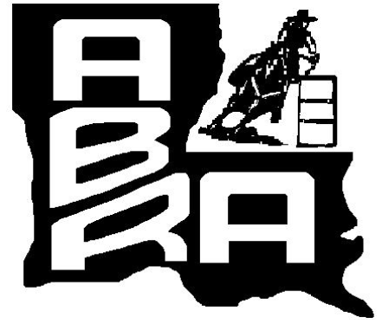 Acadiana Barrel Racing Association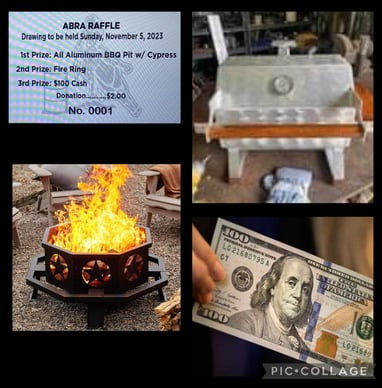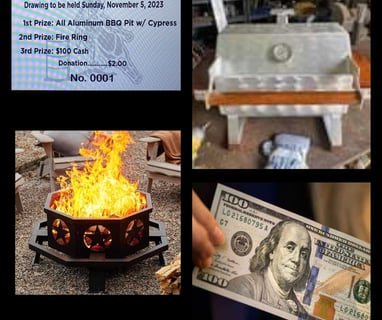 Check out our Annual Raffle
tickets now available
1st - Custom Aluminum BBQ Pit
Tailgate size w/Cypress details
2nd - Fire Ring
3rd - $100 Cash
Tickets are $2 each and come in books of 10
Drawing to be held at Year-End Finals Nov 5, 2023
*winner does not need to be present
Next Show is Saturday September 30, 2023 at the Crowley Rice Arena in Crowley, LA
*Attn Members - Finals Entries & minimum raffle ticket or sponsorships are due by the 9/30/2023 show.
Finals Entry Forms will be available online soon.